The French CCI opened a Chubu office
The French CCI opened a Chubu office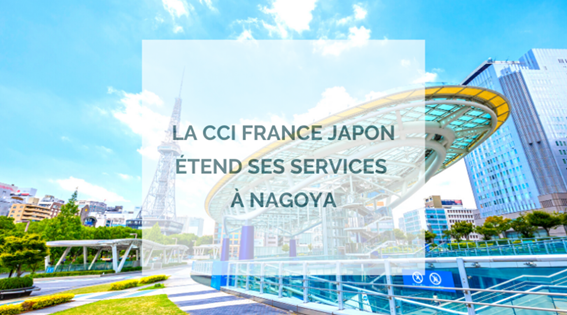 The French Chamber of Commerce and Industry (CCI) is pleased to announce that its new
antenna, the Chubu office, opened on the 27th of January, 2020. Our delegate, Faustine
Peyceré, is operating it from her desk in Nagoya, hosted in one of Aero Inc.'s offices.
Her main goal will be to reinforce and promote the French-Japanese business community
in the Chubu prefecture.
An international hub on the forefront of manufacturing industries
Nagoya is renowned for its great economic potential, ranking first in Japan since 1977
in terms ofindustrial production.As the capital city of the Aichi prefecture, Nagoya
is a hub of the industry and of the maritime shipping of the central Japanese island of
Honshu. Thanks to its location, but also to its land, sea and air infrastructures, Nagoya
is easy to access for most neighboring countries.The region is host to the greatest
concentration of industries in Japan, in regard to the automobile, aerospace, among other
high technlogy industries.This new office is tasked with contributing more efficiently to
the development of the French-Japanese activities in the region, where some French
companies have already settled.
Faustine Peyceré: a polyglot asset for the Chubu desk
After getting two bachelor degrees, Japanese culture and language and International relations,
at Inalco (National Institute for Oriental Languages and Civilizations), Faustine Peyceré
graduated with a Master in technical translation. She then handled several projects, for a
Unesco delegation among others, before joining the new Chubu desk to develop it. This new
network is counting on her linguistic skills and her passion for Japan and its culture!
C/O Aero Inc.,
Mizuichi Bldg 3F,7-31, Sakomaecho,
Nakamura-ku, Nagoya City,
Aichi 453-0018
Faustine PEYCERÉ
Déléguée bureau Chubu