Support Menu
GNI Business Start-up Support Program
Greater Nagoya Initiative Center will offer GNI Business Start-up Support Program for foreign-affiliated companies when foreign firms plan to advance their business in the Greater Nagoya region.
Target Expenses
・Costs for procedural requirements for establishing a company
・Expenses for personnel recruitment.
・Expenses for brokerage costs of an office.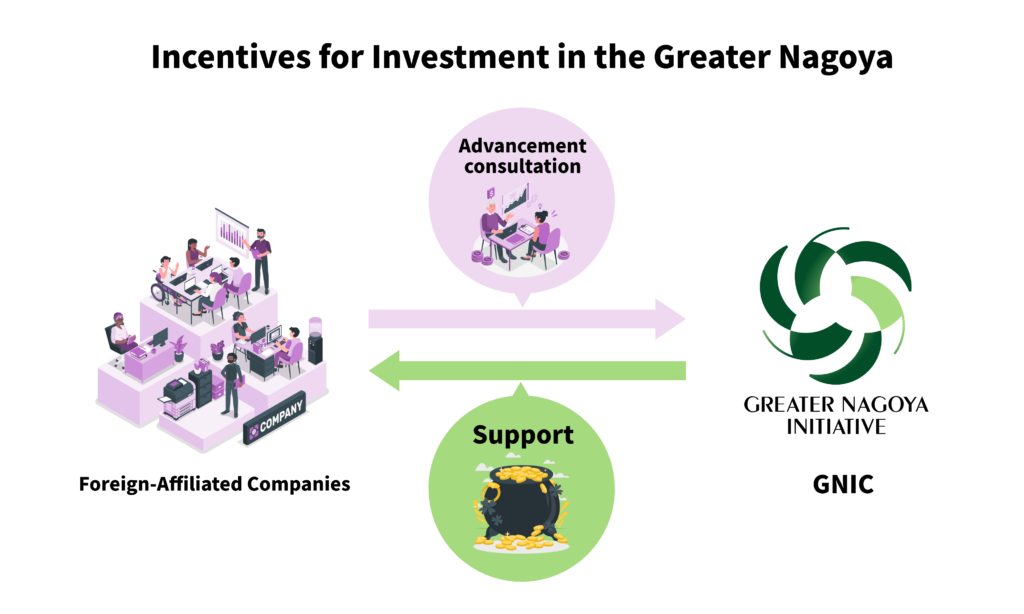 Please check this out for details.
GNI Partners Club
In order to assist your business alliance-building, Greater Nagoya Initiative proposes a business matching opportunities with the "GNI Partners Club," which consists of more than 500 memberships in Greater Nagoya region that seek partnerships with overseas companies. Members of the GNI Partners Club include top-notch universities and research institutions as well as Greater Nagoya's leading companies.
【Click here for past newsletters & event information】
Support Menu(Related organizations)
Each municipality in the Grater Nagoya region offers a variety of incentives for companies to locate in the region.