About GNI
The Greater Nagoya Initiative (GNI) is an initiative that seeks to promote international economic exchange to attract outstanding companies, technologies, people, and information from around the world to Greater Nagoya (the area within a 100 km radius of the city of Nagoya), and to support companies looking to grow their business globally.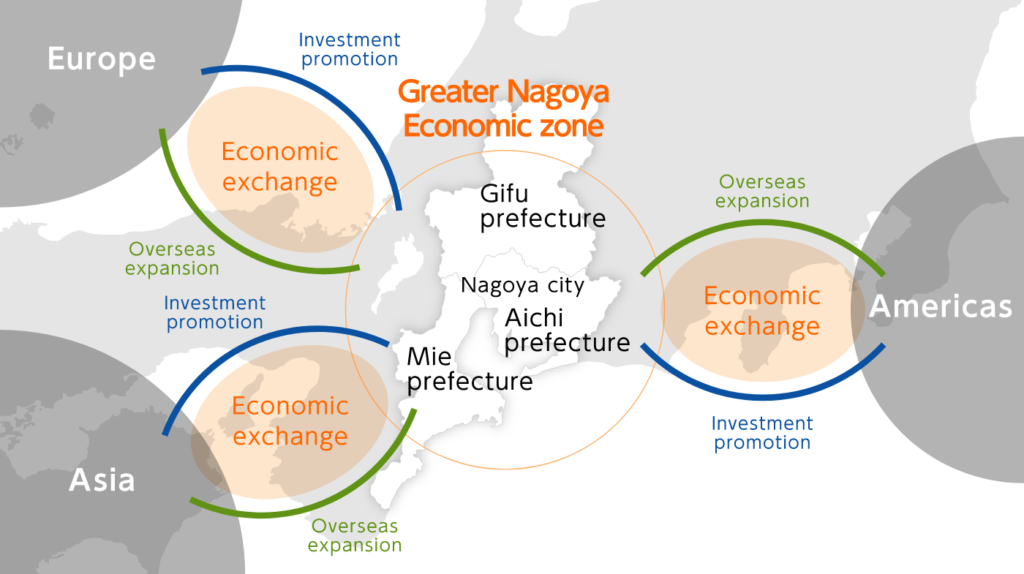 Services
We promote exchanges with regions and companies around the world and provide support to ensure a smooth entry for foreign companies looking to establish or expand their business in Greater Nagoya region.

By sending trade missions overseas and exhibiting at trade exhibitions, we invite foreign companies who are interested in investing in Greater Nagoya to come to the area.

We offer seminars and businessmatching opportunities between foreign companies and companies in the Greater Nagoya area.
【Past Events】
We support companies setting up in the region by providing incubator facilities, to ensure they have a base from which to pursue their business. We also offer legal and financial services.

We provide continuous support and information for companies that have established themselves in the area, to assist them to expand their business.