Sightseeing・Culture
In Greater Nagoya, traditional culture and natural assets are carefullyprotected. The region is home to rich historical heritage, including Ise Grand Shrine, which has existed since the times of Japanese Mythology, the World Heritage-listed Kumano Ancient Trail, and the World Heritage-listed village of Hida-Shirakawa.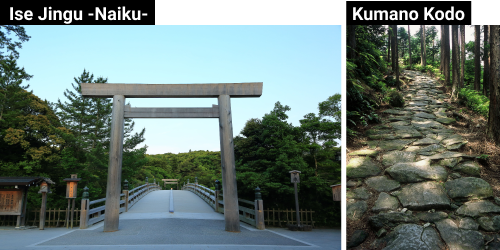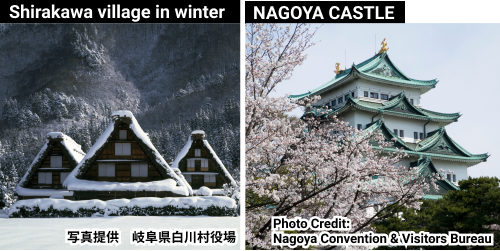 A center of the manufacturing industry, Greater Nagoya is home to many traditional and local industries that could be described as the starting point of Japanese monozukuri.
Industries that have grown amid the rich natural surrounds of the region have gone through numerous transformations to form the foundations of today's technological innovations.